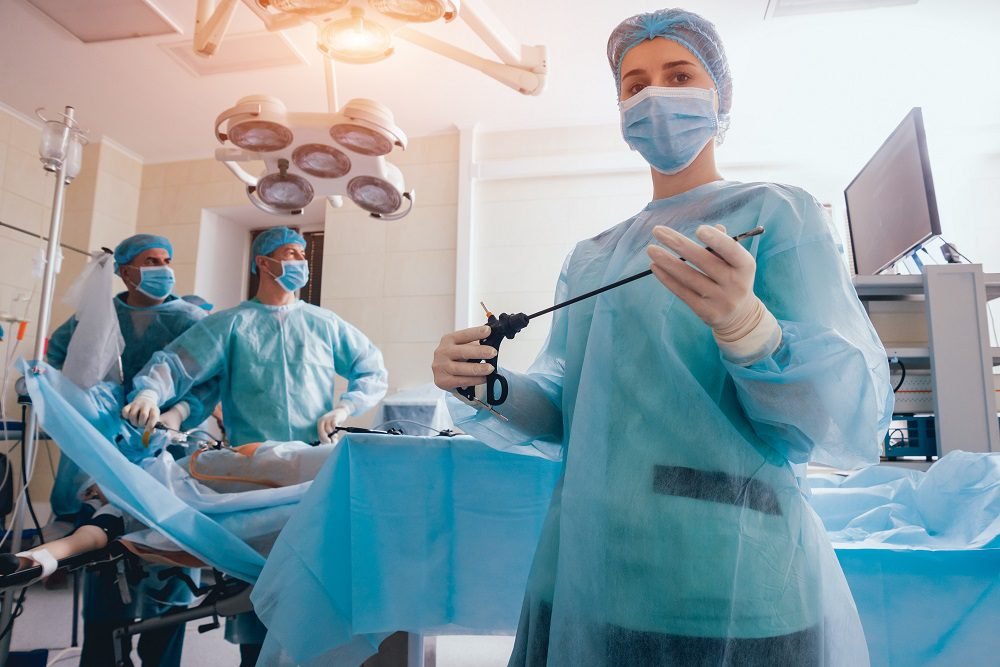 An endoscopy is referred to as a nonsurgical procedure of looking inside the body. An endoscope is an instrument that looks like a flexible tube and contains lenses and a light source. It allows doctors to look inside the body cavities of certain organs such as the lungs, eyes, digestive tract, and uterus. Unlike other techniques used for medical imaging, it is inserted directly into these areas that require inspection.
Endoscopes are of different types, depending on what kind of procedure is required. This can be done by a doctor or a surgeon. A patient may be conscious or slightly sedated during the process. For ART, we generally perform hysteroscopy to see inside the uterus or sometimes perform surgery to increase chances of conception and implantation.
Best Ultrasound Center in Gurgaon
Matritava offers the best and exclusive ultrasound in Gurgaon. An ultrasound scan is a medical test that uses high-frequency sound waves to capture real-time images from the inside of your body. It's kind of like sonar, which helps military detect boats and motors, but instead holds the capability to examine structures on a microscopic scale and even quantifiably assess changes in biological tissue.
Using such technology makes it easy and generally painless, if not only mildly uncomfortable to closely examine bodily structures and organs such as your heart, valves, blood vessels (arteries/veins) and other internal systems without needing to make an incision or schedule any time on an operating table.
Unlike other imaging techniques, ultrasound uses no radiation. With this in mind, it makes it the preferred method for viewing a developing fetus during pregnancy. If you are searching for sonography center in Gurgaon then Matritava is one of the best ultrasound center in Gurgaon. We offers all types of sonography tests and ultrasound scanning with modern and different ways from others.
We offers ultrasonography in Gurgaon with complete digital techniques and best medical equipment's to give service at very affordable ultrasound price in Gurgaon. We always go with the sophisticated methodology with the latest technology to give our client the best results for ultrasound and sonography tests through hygienic environment.
Hysteroscopy
Hysteroscopy is a method through which the doctor can view into the uterus and find out whether there are any issues causing infertility because this may be indirectly linked to being unable to conceive.
The Hysteroscope is a thin tube used for diagnosing or operating on the female reproductive tract. The device can be passed through the vagina or through the cervix vaginally. This kind of diagnosis is called hysteroscopy because it allows visualization inside and outside of the uterus.
Hysteroscopy can be either diagnostic or operative.
Asherman Syndrome (adhesions)
Endometrial Polyps
Excessive Bleeding
Uterine Myoma/ Fibroid
Septum in the uterus
Congenital/ developmental anomalies in the uterus
Congenital Uterine Malformations
Removal of embedded IUCDs
Cornual Cannulation
Tubal Cannulation